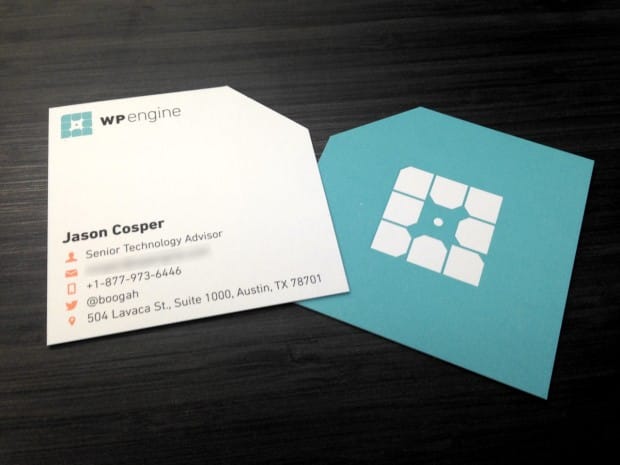 While I was in Austin last week, work graced me with a new set of business cards. And they've got my new(ish) title! Don't they look fucking handsome?
I'm sure that everyone I hand them to will silently curse me for their non-standard size, but maybe that'll become less of an issue once they notice the lightly embossed WP Engine logo.
Or maybe not. But hey, whatever. New cards!