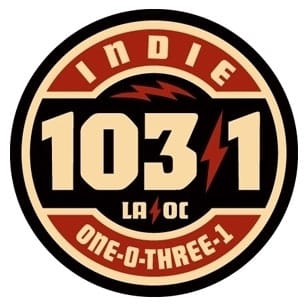 A little more than five years after it fired up with a rather curious DJ-free playlist, Indie's going off the airwaves in LA. And while I'll miss being able to tune-in while driving around, I'm happy that they're going to try to keep things going online.
If I ever miss it enough while rolling thru my hood, at least I can load up Tuner on the iPhone and patch it into my car stereo. The quality may suffer a bit, but at least the reception will be a little bit better… ;)
Update: Variety has a fantastic obit that does more than just regurgitate the closing statement plastered across the front page. If you listened to the station for even a few minutes, it's worth a read.
Update: According to an interview with Mr. Shovel over at The Daily Swarm the announcement running on the radio after every song is a little disingenuous:
None of the primary DJs or music programmers at the station are involved in the website and it's not being run by people who ran the station – there may be one person from the station. My concern is that people are confused. They are running an ad on the air saying we couldn't play the corporate radio game anymore and that we didn't want to change our format to be more mainstream and that we decided to play music on the web. But the guy making the announcement is the head of sales! God love him, he's a good guy, but the staff of Indie had no control in the decision to shut down the station. I guess they had some success with the web and want to keep it going. But I don't want the listeners to be confused.
I listened to the web stream for a good portion of yesterday and they were still playing tracks from Check One…Two artists with pre-recorded bits from Mr. Shovel. That just seems a little off to me.